Everyone has a #girlboss in their life. You know, the girl that hustles her way to the top, no matter now many blood, sweat or tears she has to shed. Of course, she looks like a major #queen while making her dreams a reality. She's a star and she knows it! I believe every woman is a #girlboss in their own right, being a lady is a difficult enough task in itself! I believe being a #girlboss is a mindset. A woman who isn't afraid of a little (okay a lot) of hard work. She doesn't complain about it – she does it because she knows she deserves the life she always dreamed of. So without further ado, here are some gift ideas for the women in your life who inspire you!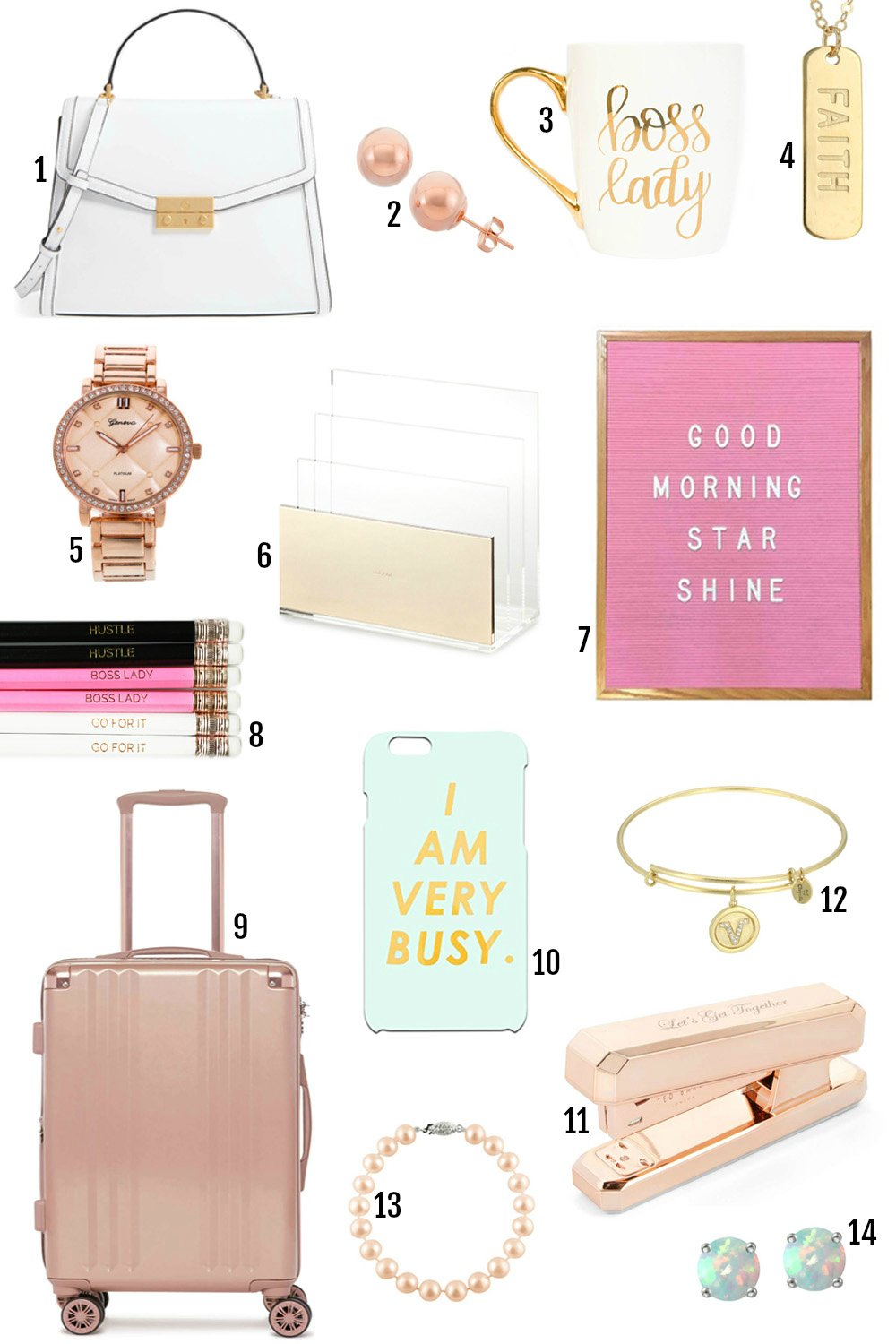 1 / Juliette Leather Satchel 2 / Rose Gold Earrings 3 / Boss Lady Mug 4 /Bar Necklace 5 / Rose Gold Watch 6 / Strike Gold File Organizer 7 / Wood Frame Letter Board 8 / Hustle Darling Pencil Set 9 / Rose Gold Carry-On 10 / I Am Very Busy Phone Case 11/ Rose Gold Stapler  12 / Initial Bangle 13 / Pearl Bracelet 14 /Stud Earrings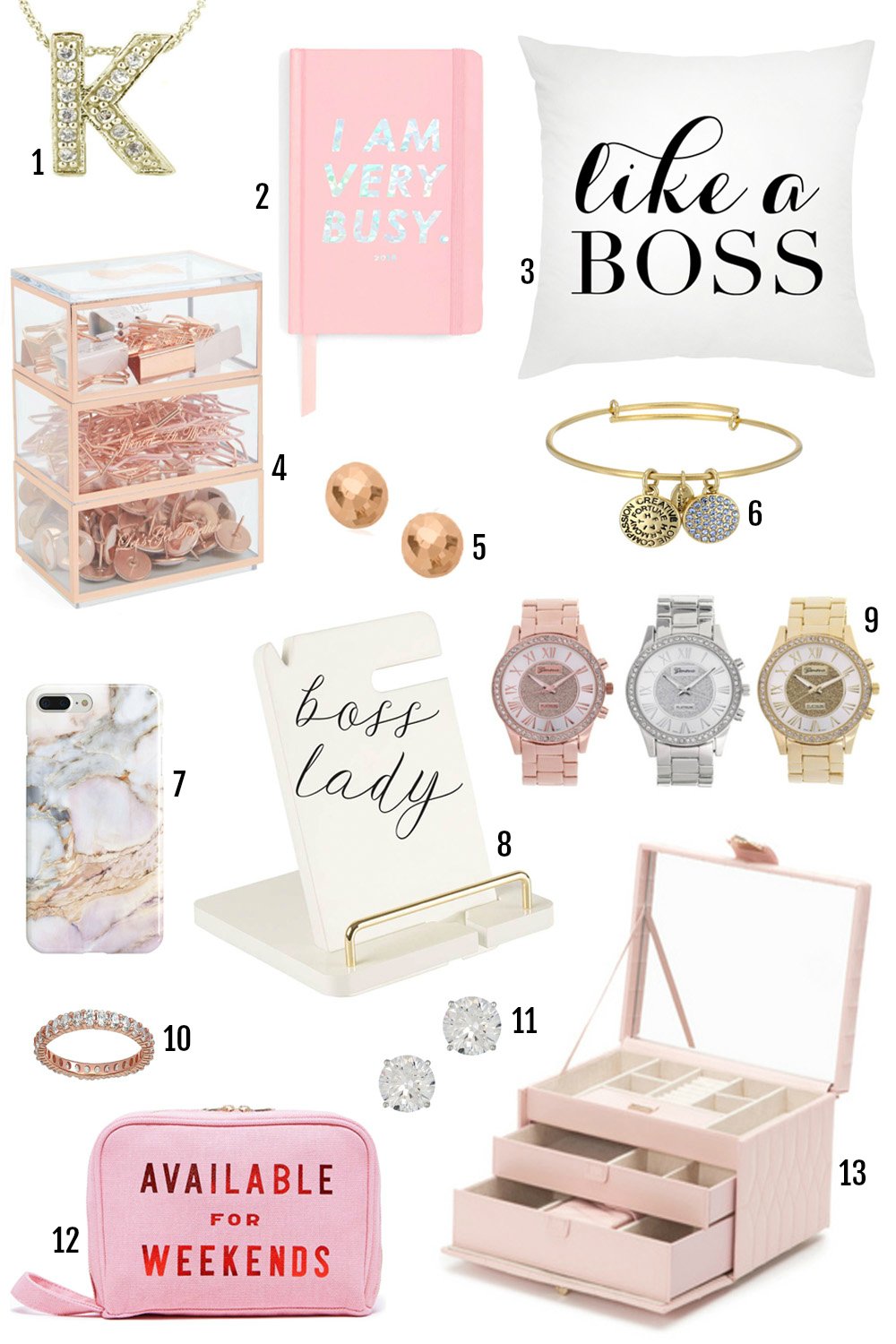 1 / Initial Necklace 2 / I Am Very Busy Agenda 3 / Like A Boss Pillow 4 / Stationery Stack 5 / Stud Earrings 6 / Crystal Bangle 7 / Gemstone iPhone Case 8 / Lacquer Docking Station 9 / Watch Set of 3 10 / Rose Gold Crystal Ring 11/ Stud Earrings 12 / Available For Weekends Cosmetics Case 13 / Jewelry Box
Shop My Complete Gift Guide Series:
Shop By Price Point: 
Shop By Person: 
Gifts For Mom (All Price Points)
Gifts for your BFF (Under $50)
Gifts For Millennial Gals (Under $50)
Gifts For Teenage Girls (Under $25) 
Gifts For Teenage Boys (Under $100)
Gifts For The Young Adult: For Her
Gifts For The Young Adult: For Him 
Gifts For Your Sister (Under $25)
Shop By Interest:
Gifts For The Girl Who Loves Her Sleep
Gifts For The Jewelry Lover (Under $50) 
Gifts For The Fashion Trendsetter 
Gifts for the Girl Who Loves Glitter
Gifts For The Monogram Obsessed 
This post was sponsored by JTV. All opinions are mine alone.